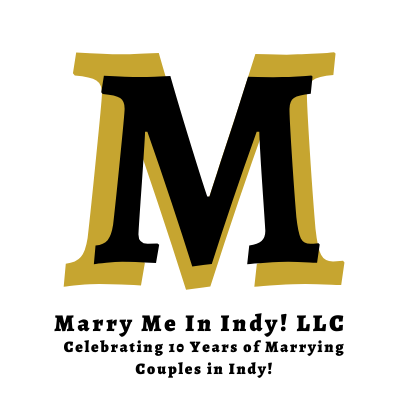 Marry Me In Indy! LLC
Wedding Officiant Indianapolis, Indiana

Marry Me In Indy! welcomes all faiths and all creeds, Secular Humanist, Multi-faith, LGBTQ. ​Marry Me In Indy! especially welcomes couples and families with special needs.  If you have anxiety, Marry Me Indy! will help to alleviate the stress of your wedding ceremony. 
Services
Civil Ceremonies
Custom Wedding Ceremony Scripts
Elopement
Everyone
Formal Wedding Ceremonies
Wedding Rehearsal 
From The Owner
I've married over 4000 couples in the past 11 years and I'm an expert on getting legally married in Indiana.
I'm dedicated to helping each couple have the wedding ceremony they want.
I want couples to know they have options they may not have realized were possible. I want every couple to feel relaxed and in the moment during their wedding ceremony and I want their guests to feel engaged.
I want everyone to walk away from your wedding ceremony thinking, "that was a great ceremony! Let's go celebrate!"
Get In Touch With Marry Me In Indy! LLC